Studies show that honey is effective in fighting against COVID 19
Researchers found that honey and its ingredients could be used as a natural remedy in the fight against COVID 19 and its symptoms. 
Since the global spread of COVID 19, scientists and researchers started a race against time to find a vaccine or drugs that could contribute to the fight against the novel coronavirus and alleviating its symptoms.
Many researchers have resorted to alternative medicine in their attempts to find the answer in natural and organic ingredients as an alternative to chemo drugs which could have side effects, that may cause chronic health problems. Over time, honey has attracted many researchers due to its biological properties as it is antioxidant, antibacterial, antiviral, anti-inflammatory, anti ulcerous, immunomodulating, vasodilative, hypotensive, antihypercholesterolemic, antibrowning, disinfectant, and antitumor.
According to NUTRA, honey and omega-3s are currently being used to treat people with the new coronavirus in clinical trials around the world. One of the trials registered on the ClinicalTrials.gov website of the American National Library of Medicine was recorded by Dr. Mahmoud Tantawi from the Misr University of Science and Technology, who is trialing the use of Natural honey in the treatment of COVID-19 patients in a randomized, multicenter, controlled trial, comparing honey in one arm to standard care in the other arm.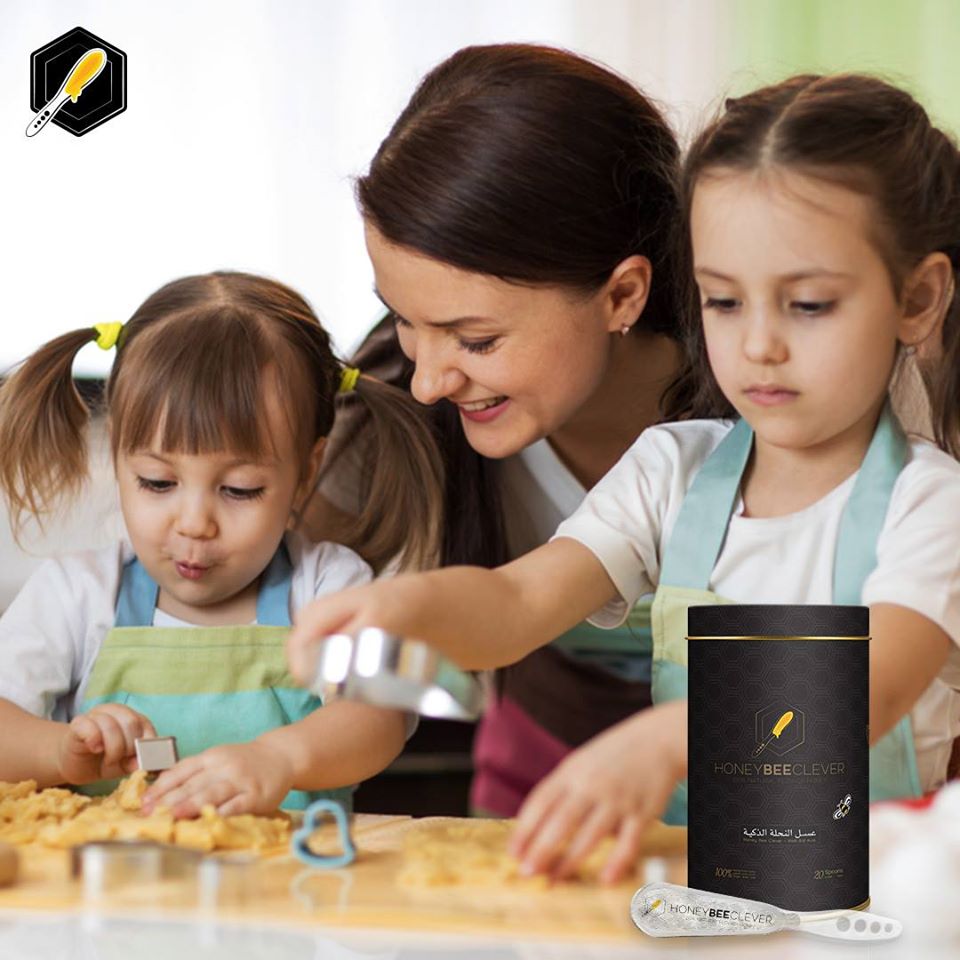 The study is based on the antiviral effect of honey, which has been proven against other viruses such as the herpes simplex virus 1 (HSV-1) and varicella-zoster virus (VZV), thus the researcher is optimistic about the results of the study. In these experiments, each patient will take an amount of honey based on their weight divided into 3 daily doses, after the patient weighs himself they calculate the does by calculating one gram of natural honey for every kilogram of his weight for a period of 14 consecutive days. A for example a patient weighing 80 Kg will take 80 grams of honey divided into three doses. Likewise, Dr. Suhaib Ashraf of the Sheikh Zayed Federal Institute for Graduate Studies is conducting clinical trials using honey in Pakistan.
Honey's disease preventive properties are embodied in many medicinal and traditional practices. The National Institute for Health and Quality of Care (NICE) and Public Health England (PHE) recommend natural honey to treat acute coughing caused by upper respiratory tract disease, which is currently one of the main symptoms experienced by Covid-19 patients. Also, the US Food and Drug Administration (FDA) approved the use of honey to treat topical wounds in 2007 as a strong antimicrobial agent.
In addition to this, another research entitled "Prospects of honey in fighting against COVID-19: pharmacological insights and therapeutic promises" by eight researchers and doctors from Bangladesh, Japan and Korea on honey as a potential natural treatment against COVID-19 concluded that honey could have a potential role in alleviating the pain of COVID-19 infected patients. As honey may act as a preventive agent against hyper inflammation caused by SARS-CoV-2.
HoneyBeeClever scientific team is following these studies closely in developing new organic products. Some of the on-the-go products contribute to enhancing consumers' health and could stimulate the immune system. These products include the Honey clever spoon and the snap and squeeze packs and their varieties mixed with lemon and other natural elements that boost the immune system. In addition to the mixes of natural honey with nuts and other natural nutrients that contribute to fighting infections and reducing pain.
HoneyBeeClever provides a variety of flavors and blends that will help you find the best flavor for your children in order to protect their immune system in a delicious and natural way.
Be and your family prepared for the second wave of COVID 19 and the upcoming flu season with delicious, healthy, and 100% natural solutions.
Check out HoneyBeeClever products and find what suits your family's lifestyle here!